Survivor's Cup presents the "Hickory Classic"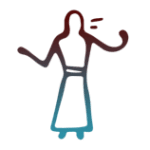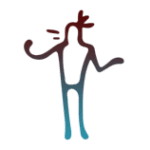 The Survivor's Cup presents the "Hickory Classic", a lacrosse game between Akwesasne's two seniors lacrosse teams: Snake Island Muskies vs. Akwesasne Bucks, where every player must use a handcrafted wooden lacrosse stick! The game will take place on Saturday, August 21st at 4:00pm at Anowara'kowa Arena, 36 Phillips Hopps Memorial Road, Akwesasne, Ont. Tickets will be sold at the door. These tickets will also be first come, first serve.
General Admission: $10.00 CAD
Students/Elders: $8.00 CAD
The Survivor's Cup U19 Showcase is a lacrosse tournament taking place August 18-21st in Akwesasne and is named in honour of those who attended residential schools in Canada. Seventy-five (75) percent of the proceeds for this event be donated for causes such as suicide prevention and mental health, among other programs. The goal of the event is to provide the youth with a great opportunity to showcase their abilities and for fans starving for lacrosse. Tournament tickets are $100.00 CAD and are available for purchase starting Monday, August 16th at The UPS Store, Hummingbird Gift Shop, and Rookiez Edge Source for Sports. Notice of limited capacity due to regulations set forth by Mohawk Council of Akwesasne.
To learn more about the history of traditional wooden lacrosse stick making in Akwesasne, visit: https://akwesasne.travel/traditional-lacrosse/
Cornwall Standard-Freeholder: Akwesasne to host Survivor's Cup U19 Showcase Lacrosse Tournament.