Weeds for Your Needs: An Herbal Medicine Workshop
Learn traditional Akwesasne Mohawk basket weaving with a local expert
Akwesasne is known as the Haudenosaunee community with the strongest continuous tradition of basket making. Basket-making is a cultural process; a way of learning about the cycles of nature and the right way to live in balance with the land by the careful gathering of materials. Test.
Making Medicinal Salves with Canoe Woman Herbs
Learn about the ancient tradition of herbal healing with experienced medicine woman Alicia Cook. During this tour, guests will sample herbal tea and make salves using locally harvested plants. Guests will be exposed to the Mohawk perspective of land stewardship and how traditional healers harvest herbs in harmony with nature and ancient practices. Guests will also learn a few words in the Mohawk language and will leave with a tin of the salve they helped to make.
Tour Highlights
Enjoy a souvenir of medicinal salve made from Mother Earth
Meet traditional Medicine Woman Alicia Cook
Participate in salve making
Sample herbal tea
Be introduced to the medicinal knowledge of plants
Learn how to say a few Mohawk words
Be exposed to traditional knowledge
Enjoy a souvenir of medicinal salve made from Mother Earth
Medicine Woman Alicia Cook will greet guests at the start of the workshop and share how she spent her life learning about natural medicines from family and elders. Guests will also begin to learn some new Kanien'keha (ga-nya-geh-ha)/Mohawk words, such as "hello!"
Next, guests will learn the protocols for picking and the "weeds for your needs" concept and respectful foraging of plants. Alicia will share the belief that Mother Earth has a bountiful blanket of medicines provided for the health and wellness of all people. Guests will also learn what types of herbs are used for different ailments and when and how to harvest them sustainably in line with traditional knowledge. Guests will participate in making a healing salve from local wild-crafted or organic herbs, and will also enjoy a traditional herbal tea that Alicia has harvested.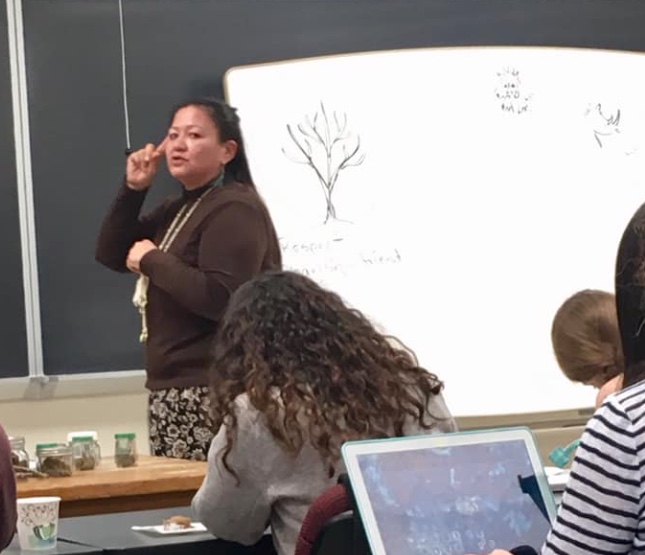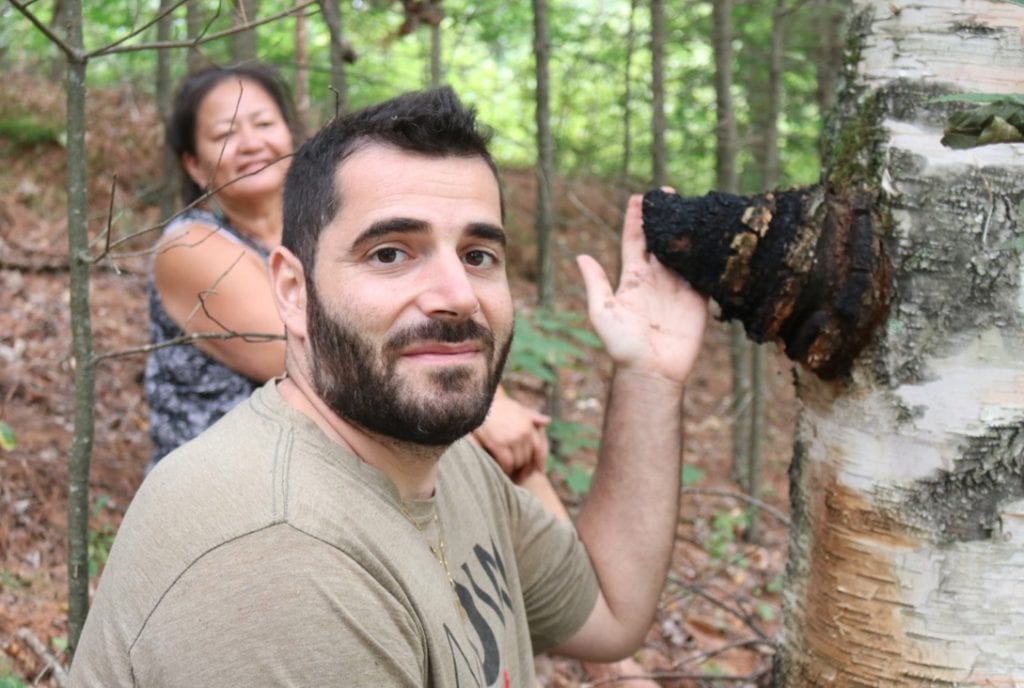 Finally, Alicia will share ancient teaching that Kanien'keha:ka (Mohawk people) has been passed down from generation to generation.
Alicia A. Cook, Wolf Clan – Master in Traditional Medicines, LPN
Alicia A. Cook Konwahonwihsen (Gon-wa-hoon-wee-senh), is the owner of Canoe Woman Herbs and a seasoned medicine woman who heals using only natural plant medicine in the ancient tradition of our people. She was brought up in the Mohawk tradition and has a cultural knowledge of ceremony, medicines, healing and plant usage.
Alicia grew up learning about traditional medicines from her family and she later became a  Licensed Practical Nurse (LPN), but felt her training didn't address the roots of peoples' problems. As a medicine woman, she integrates knowledge of the human body with herbal support and teachings received from her traditional upbringing.
Alicia specializes in teaching about culturally important plants and their uses as food and medicine, working to build curriculum and ways of thinking that will promote and protect food sovereignty and traditional plant knowledge. Alicia believes, "We must intertwine and carry forward the knowledge of our traditional wisdom keepers." Alicia is an experienced healer, keeper of traditional knowledge, speaker and guide.
What To Bring
Clothes suitable to be outside for 10-15 minute
What's Included
All materials for the workshop, including tea and salve-making materials for a 1 oz. sample
What's Not Included
Transportation to the workshop location
Meals
Additional products available for purchase
Tour Prices
| Tour Group Size | 2 Guests | 3 Guests | 4-10 Guests |
| --- | --- | --- | --- |
| Tour Price Per Guest | $ 129.00 | $ 89.00 | $ 79.00 |
All Prices in USD $
Minimum group size = 2 guests
Maximum group size = 10 guests
FAQs
Planning your visit but have some information needs? Check out our Frequently Asked Questions page that covers everything from weather to directions to local dining and lodging options.