From Pre Contact to Present Day: A Tour of Mohawk Life
Learn traditional Akwesasne Mohawk basket weaving with a local expert
Akwesasne is known as the Haudenosaunee community with the strongest continuous tradition of basket making. Basket-making is a cultural process; a way of learning about the cycles of nature and the right way to live in balance with the land by the careful gathering of materials.
Akwesasne Mohawk Cultural Tour Through Time
Immerse yourself in Mohawk culture with cultural educators at Native North American Traveling College, a nonprofit cultural center dedicated to preservation, revitalization and education of Mohawk ways of life. This guided Indigenous cultural tour provides guests with a better understanding and experience of the Mohawk peoples' culture, experiences, and storytelling. You'll learn about our Creation Story, the importance of our Mohawk language, and get to handle various objects from our museum's expansive collection!
Tour Highlights
Viewing and handling authentic cultural items, such as pottery shards, and musical instruments
Learn how to say a few words in our beautiful language
Guided tour of Mohawk life before first contact
Visit to a miniature replica longhouse
A short musical demonstration
The tour begins with a welcome to Akwesasne Territory and introduction to your cultural hosts and the Native North American Traveling College. Next, guests will hear the Haudenosaunee (Iroquois) "Creation Story", which describes the creation of the world and how people came to live in it. Then your hosts will share the traditional Thanksgiving Address. The hosts will then give an overview of Akwesasne's history from pre-contact to present day. Guests will also learn about Indigenous traditions around food sourcing and preparation, and early treaties after first contact.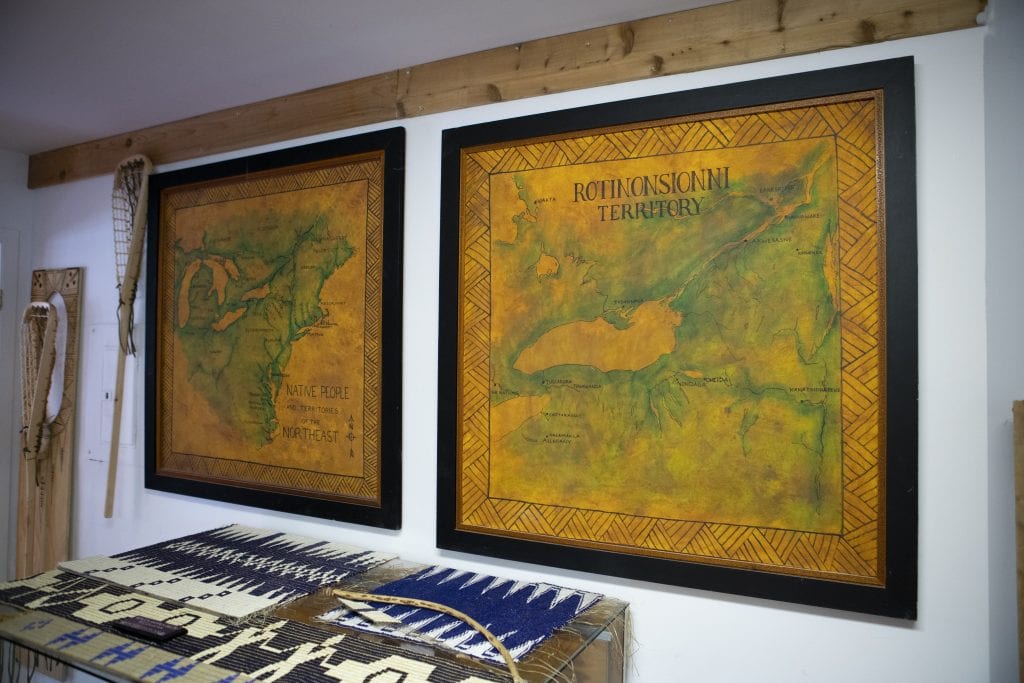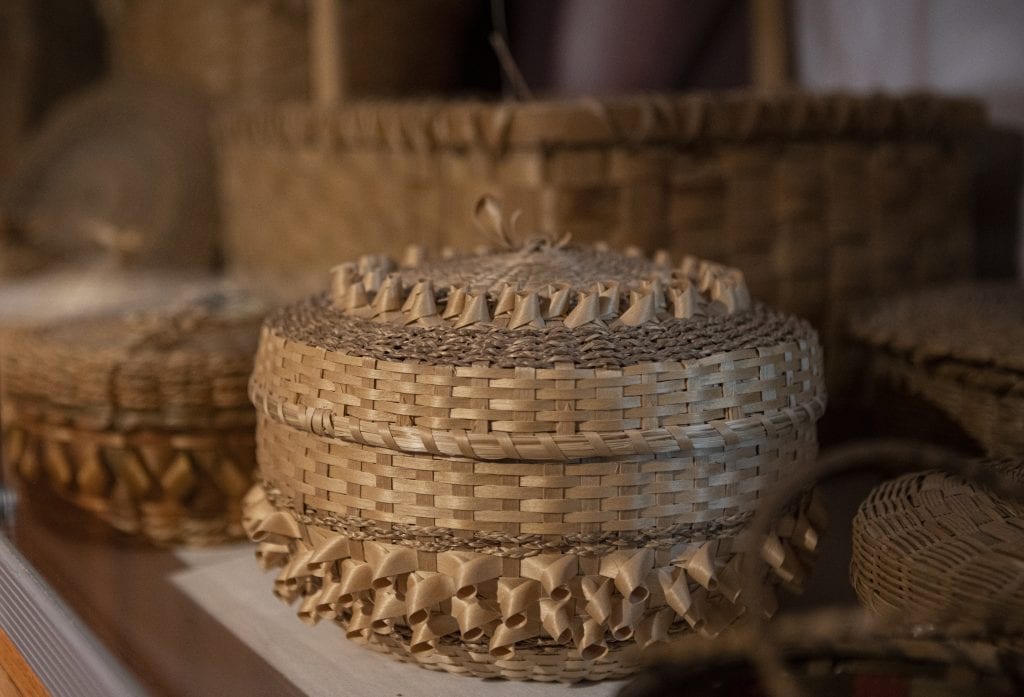 Your hosts will also share traditional stories and music, including a live demonstration of a traditional song. Guests will also learn a few Mohawk phrases, and your hosts will offer friendly guidance on pronunciation.
Guests will also be given exclusive access to touch different cultural items, such as pottery shards, replica wampum belts, and musical instruments. The tour ends with a visit to the gift shop, where guests can purchase locally made crafts and books about Mohawk culture and history.
Your tour will be hosted by one or two cultural educators, depending on the tour group size.
Lorna Thomas is a cultural educator, artisan and curator from the Akwesasne Mohawk Territory. Her  Mohawk name is Kanohkwahawi (Guh-no-gwa-ha-wee),which translates to "She carries her ancestors". She is from a bear clan and was born and raised in Akwesasne, where she has lived most of her life. She attended the Akwesasne Freedom School, a Mohawk immersion school whose curriculum is based on our seasonal calendar and our language. She recently graduated from SUNY Potsdam, where she majored in Women's and Gender Studies, and minored in Museum Studies, Native Studies, and Anthropology. She has also been a co-curator at SUNY Potsdam, and is currently curating a small exhibition at The Wild Center.
Mikayla Francis is also a cultural educator, multimedia specialist, singer and dancer from the Akwesasne Mohawk Territory. Her Mohawk name is Karonhianonha (Guh-Loon-hya-new-huh), which translates to "She Protects the Skies" and is from the wolf clan of Akwesasne. She has worked at The Native North American Traveling College since 2019 as a Travel Troupe Singer, dancer, AV technician and now cultural educator. 
What To Bring
Bring an open and inquisitive mind!
What's Included
Museum admission fee
Guided museum tour by Akwesasne cultural hosts/storytellers
Disposable gloves for handling artifacts
What's Not Included
Transportation to the NNATC museum
Souvenirs (available for purchase)
Tour Price
USD $59.00 per guest
Minimum group size = 2 guests
Maximum group size = 10 guests
FAQs
Planning your visit but have some information needs? Check out our Frequently Asked Questions page that covers everything from weather to directions to local dining and lodging options.
You can now enjoy the Native North American Travel College's "Living Culture With Mohawk Interpretation" tour virtually from the comfort of your own home. Simply click on the link to go to Airbnb's Online Experiences and find out more about his virtual tour today!