The Akwesasne Mohawks: A Cultural Tour
Akwesasne Cultural Center Tour 
Immerse yourself in Mohawk history and culture with cultural educators at the Akwesasne Cultural Center, a nonprofit cultural center dedicated to preservation and education of Mohawk history and arts. This guided Indigenous cultural tour provides guests with a better understanding and experience of the Mohawk peoples' history, ways of life and storytelling. You'll learn about our Creation Story, the Haudenosaunee people, and traditional arts and crafts. View the Akwesasne Cultural Center'ss expansive artifact collection and repatriated Wolf Belt.
Akwesasne Cultural Center Tour 
The Akwesasne Cultural Tour is home to a collection of artifacts that tells the fascinating story of the Mohawk people. During the guided tour guests will learn about our creation, longhouse living, the clan system, our arts and crafts, and wampum belts. Wampum belts represent monumental events and agreements between our people, neighbors, and trading partners. Guests can view replica wampum belts that are essential to our people and history, and view our historic Wolf Belt made over 250 years ago.
Tour Highlights
Learn about our beginnings as Onkwehonwe (original peoples)
Hear about Mohawk life before first contact
Learn about the Haudenosaunee (formerly known as the Iroquois)
Viewing of the Wolf Belt, which was repatriated back to Akwesasne in 2010
Learn about traditional arts such as basket making, bead and quillwork.
View expansive collection of artifacts
The tour begins with a welcome to Akwesasne Mohawk territory and an introduction to your cultural hosts. Guests are greeted with the Ohen:ton Karihwatehkwen, "the words before all else."
Next, guests will hear the Haudenosaunee (Iroquois) "Creation Story," which describes the creation of the world and how people came to live in it. Guests will then be provided an overview of pre-contact ways of life, including longhouse living, our traditional clan system and the origins of the Six Nations of the Haudenosaunee. Guests will also learn about traditions around food sourcing and preparation,
Guests will then be introduced to living records of our history, wampum belts. Agreements, monumental events and treaties are all woven into the meanings of these belts. Guest will be able to see and feel replica belts and view the Wolf Belt, repatriated back to Akwesasne in 2010. Akwesasne Cultural Center houses the historic belt in a special climate controlled space.
Next, the hosts will share some of our traditional arts and crafts that continue to be practiced today. See the influence of the past mixed with modern techniques that crate beautiful pieces of art. Guests can come away from this tour with a deeper understanding that the Haudenosaunee have always been here and continue to thrive.
Guests may visit the gift shop to purchase a memento of their visit.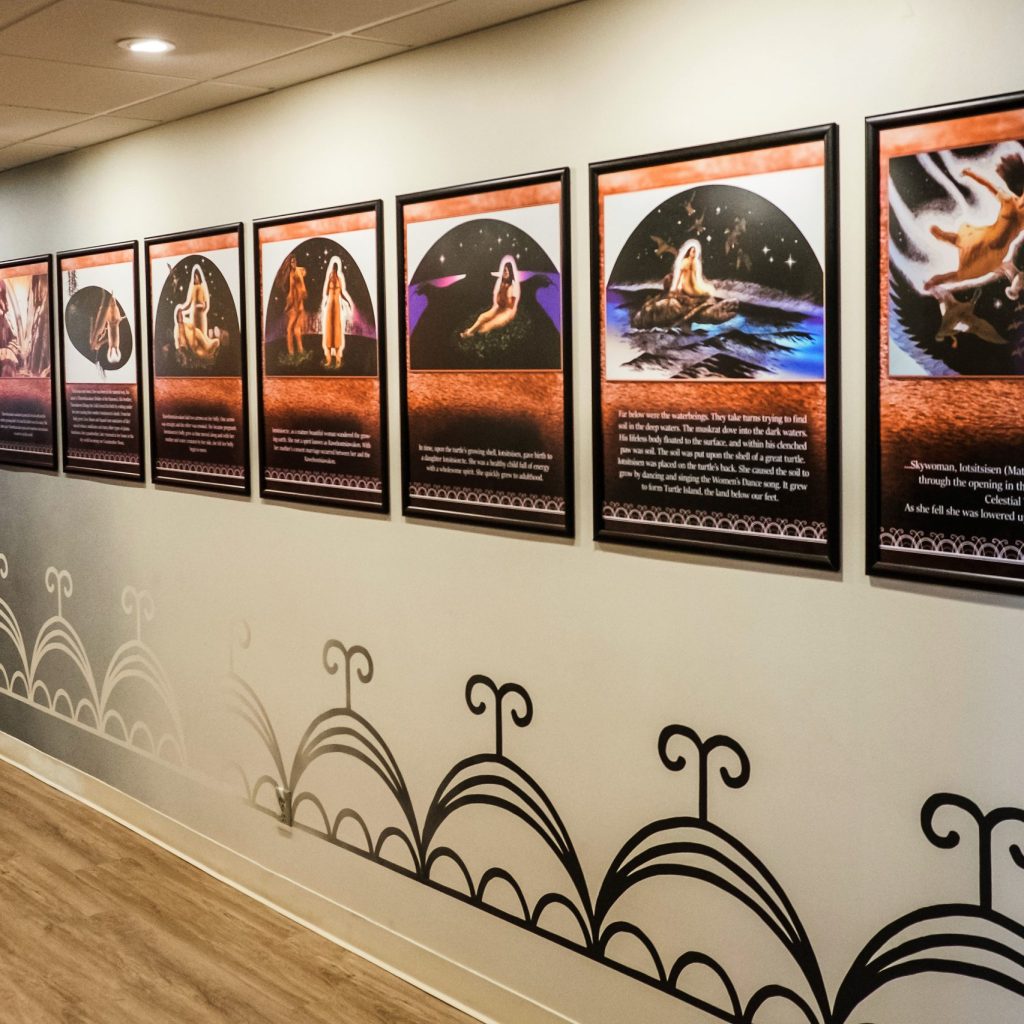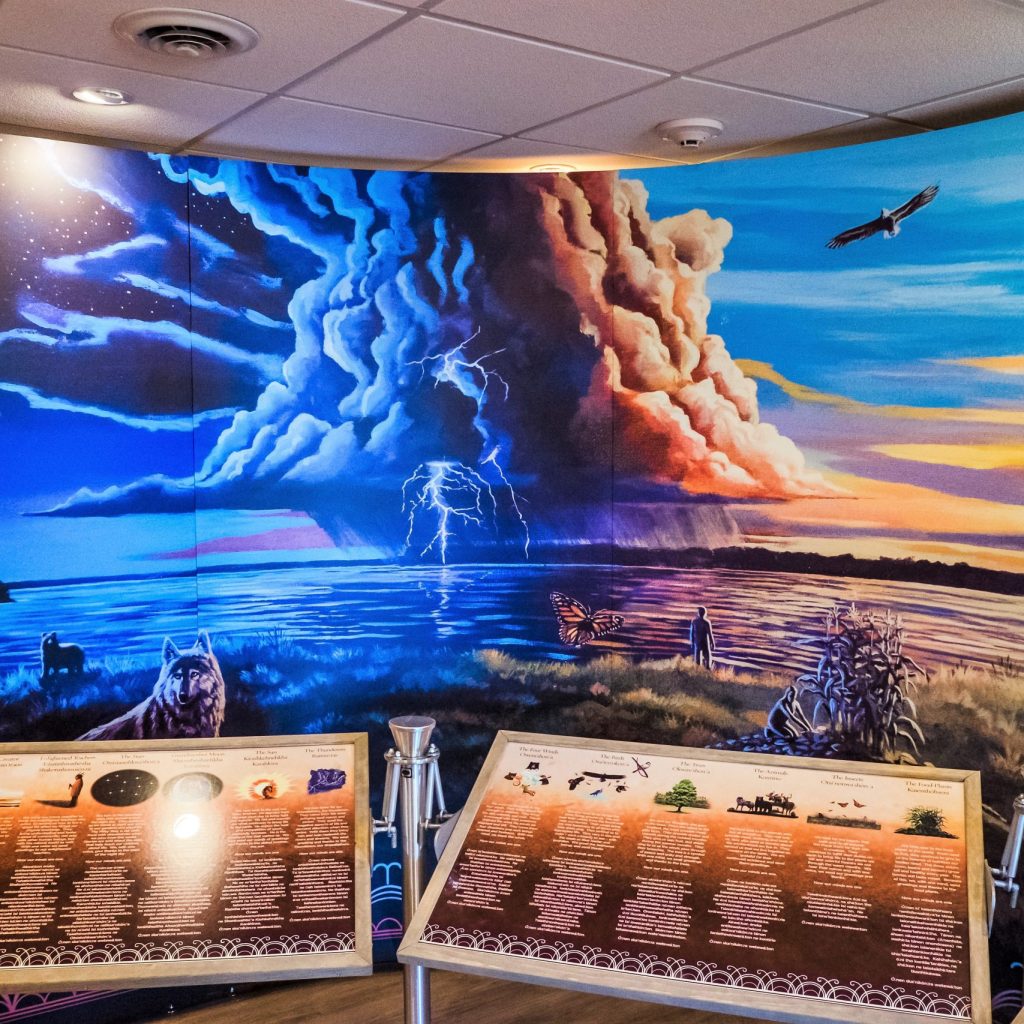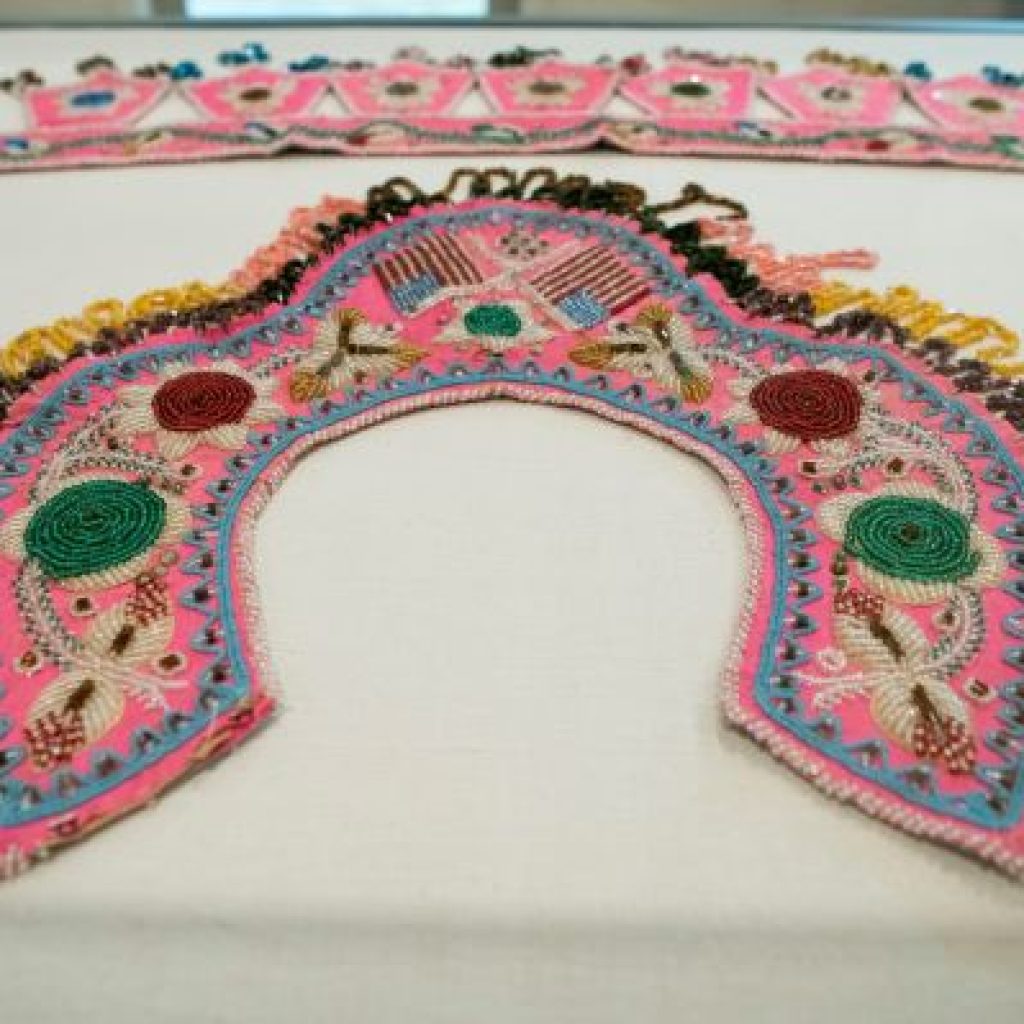 Your hosts will provide you with a period of Q&A at the end of the tour, while allowing you time for self-exploration. The Akwesasne Cultural Center has many informational displays and a virtual reality exhibit that allows our guests to experience a virtual longhouse setting.
The tour ends with a visit to the gift shop, where guests can purchase locally made crafts and books about Mohawk culture and history.
What To Bring
Bring an open and inquisitive mind!
Please be aware: no food or drink allowed in the Museum
What's Included
Guided museum tour by Akwesasne cultural hosts/storytellers
What's Not Included
Transportation to the Akwesasne Cultural Center
Additional products (available for purchase)
Tour Price
| | | |
| --- | --- | --- |
| Tour Group Size | 2 – 10 Guests | 10 – 20 Guests |
| Tour Price Per Guest | $ 25.00 | $ 20.00 |
All Prices in USD $
Minimum group size = 2 guests
Maximum group size = 20 guests
Child friendly & 10 and under are Free
Wheelchair Accessible
FAQs
Planning your visit but have some information needs? Check out our Frequently Asked Questions page that covers everything from weather to directions to local dining and lodging options.