'22 Akwesasne Art Market & Juried Show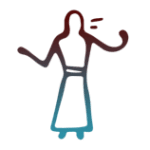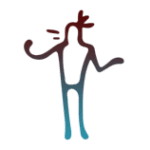 The Akwesasne Art Market & Juried Show showcases and celebrates award-winning works crafted and created by Akwesasne artisans. See brilliantly designed work in basketry, beading, wovens, drawings, paintings, pottery & more!
Enjoy performances and live demonstrations and special Smoke Dance Sculpture unveiling, with presentation to local artisans that participated in its creation.
Craft & food vendors will be on hand to satisfy your shop local needs, explore one-of-a-kind finds by visiting our many Art Market vendors. Enjoy cultural demonstrations and live performances throughout the day.
The Akwesasne Art Market is a place to visit, explore, shop and support Akwesasne artisans & crafters. All are welcome to attend!
Event Agenda
9:00 a.m. – Art Market Open
10:00 a.m. – Opening Remarks; Akwesasne Travel & Saint Regis Mohawk Tribal Chief, Beverly Cook
10:30 a.m. – Juried Art Show Winners Presentation
11:00 a.m. – Art Sculpture Unveiling Presentation & youth Smoke Dance performance
Performances & Demonstrations
12:00 p.m. Performance by Bear Fox
12:30 p.m. Performance by Karonhianonha Francis
1:00 p.m. Log Pounding with Good Mind Designs & Weaving with Glenn Swamp
2:00 p.m. Performance by Feryn King
2:30 p.m. Storytelling with Tom Porter
3:00 p.m. – Closing Remarks
Email:
info@akwesasne.travel