Plant Medicines: Gifts from the Land
Walk a natural medicines garden with a traditional knowledge holder
The Mohawk people have a close relationship with the land. We give thanks to all of creation in the Ohén:ton Karihwatéhkwen, or "Words Before All Else." Our medicine plants, ononhkwa'shón:'a in our language, have always provided us with aid, healing, and balance. That relationship continues today, as stewards like Sateiokwen Bucktooth carry on the tradition of identifying, harvesting, and utilizing plant medicines.
Tour Highlights
Engage your senses on a serene walk through a medicine garden

Meet different plants and learn about their healing benefits

Savor a variety of teas handcrafted from locally harvested botanicals
Join host Sateiokwen Bucktooth in her natural medicine gardens for an intimate glimpse into Indigenous land-based healing practices.
From root to flower, plants have a way of gently restoring balance. Making natural medicines (ononhkwa in Mohawk) accessible–bringing plants and people back together– is the mission of Sateiokwen's business, Snipe Clan Botanicals. 
During the tour, guests will see how Sateiokwen identifies, harvests, and uses our traditional plant relatives in salves, serums, tonics and teas. As these plants have provided for our people since time immemorial, she addresses them in Kanien'kéha, our Mohawk language, as a gesture of respect and gratitude. 
Guests are invited to wind down inside Sateiokwen's cozy greenhouse, where she'll create herbal tea blends to sample and enjoy.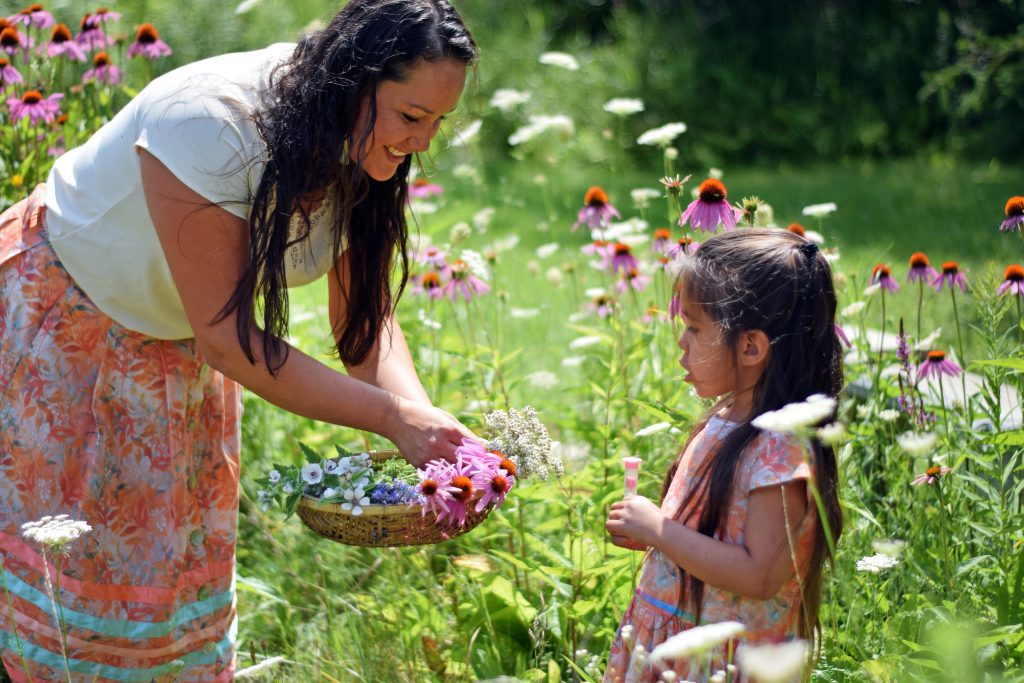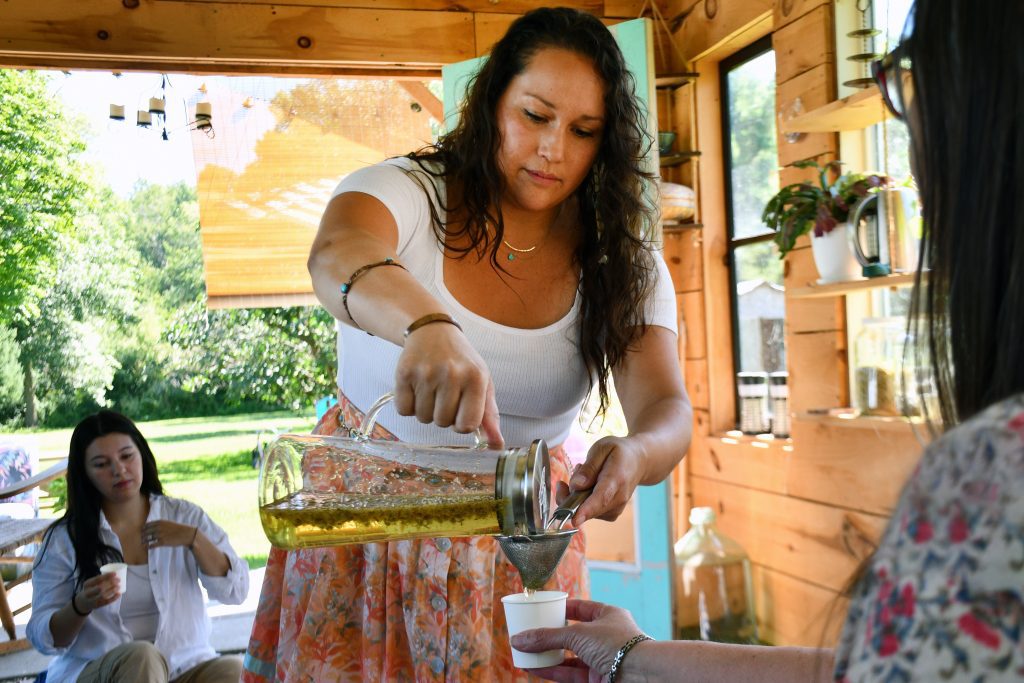 Sateiokwen Bucktooth, owner of Snipe Clan Botanicals, creates handcrafted and locally sourced herbal remedies and plant-based beauty products. Sateiokwen has had extensive training in the areas of land-based healing practices and serves as a Traditional Ecological Knowledge Consultant.
After earning her Bachelor's Degree from Syracuse University, Sateiokwen completed a four-year apprenticeship in Traditional Medicine and Healing through the Saint Regis Mohawk Tribe's Cultural Restoration Program (also known as Á:se tsi Tewá:ton – We Become New Again). Sateiokwen was guided by local masters in the discipline, and through their knowledge and expertise instruction, she excelled in the environment and has since become a master herself in the area. 
Sateiokwen is also a local champion for the Mohawk Language. As a youth, she attended the Akwesasne Freedom School, which offers full-immersion Mohawk programming for attendees. The AFS has been in operation since 1979, and encourages students to take pride in their language, culture, and identity. This early experience is what first sparked an interest in cultural preservation and her passion for the Mohawk language and culture.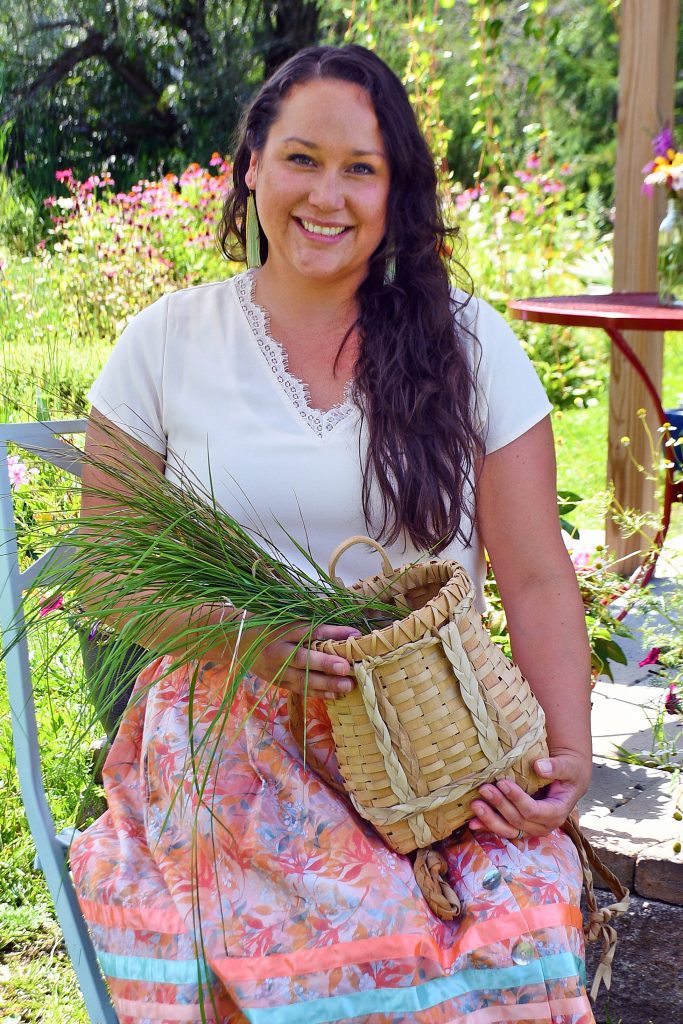 What To Bring
Reusable water bottle

Camera 

Sun Protection
What's Included
Tea tasting kits

Insect repellent
What's Not Included
Transportation to the tour location
Public Restroom
Tour Price
| | | | |
| --- | --- | --- | --- |
| Tour Group Size | 3 Guests | 4-6 Guests | 7-10 Guests |
| Tour Price Per Guest | $150.00 | $125.00 | $99.00 |
All Prices in USD $
Minimum group size = 3 guests
Maximum group size = 10 guests
FAQs
Planning your visit but have some information needs? Check out our Frequently Asked Questions page that covers everything from weather to directions to local dining and lodging options.